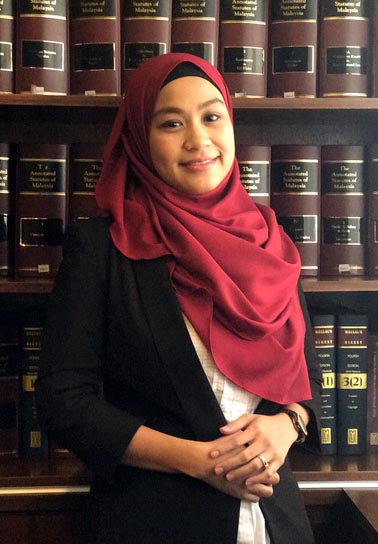 SITI NUR AIN SHARUDDIN
Patent Engineer
ain@pro-ip.com.my
Bachelor of Engineering (Electronics Majoring in Multimedia), Multimedia University, Cyberjaya
AIN graduated with a degree in Electronics Engineering majoring in Multimedia from Multimedia University, Cyberjaya with interest in computing and networking. She begins her career as a Research Assistant at the same university doing a study in Wireless Communication System. Active in research environment, she experience in programming and data analyzing including testing and debugging. At the same time, she was also a tutor for undergraduates' students.
New in the intellectual property field, Ain aim to learn and discover more of her skills and knowledge as well as enriching her professional experience as a patent engineer. Her area of practice includes advising clients on patentability of inventions, pre-filing issues and formalities, drafting patent specifications, prosecution of patent applications and maintenance of clients' patent portfolio ensuring adequate protection for the client.
Ain enjoys sewing, doing needlework the most. She believes sewing can teach a lot to one's. It is great for developing problem-solving-skills, attention to detail, and the value of patience. To be able to sew something on her own gives her self-satisfaction. Ain sometimes participated in local handmade market selling her handmade goods.