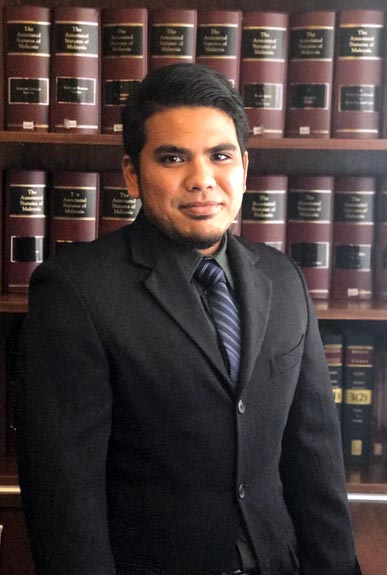 USAMAH SHAUKANY
Patent Engineer
usamah@pro-ip.com.my
Diploma in Chemical Engineering Technology (Food), UniKL Malaysian Institute of Chemical Engineering Technology (MICET)
By the opportunity and trust given, the involving of Usamah is not coincidence. Usamah participated in many technology and innovation competitions at university while pursuing his Diploma in Chemical Engineering Technology majoring in Food Technology. In that time, he bagged various awards in the innovation and invention competitions and expos. With prior working experience in the relevant industry, and his natural curiosity, interest in the technology as well as the passion about new inventions, Usamah finally found his true passion for patents and inventions.
Usamah conduct prior art search, provide consultation about the patentability of invention, draft patent specifications, and involves in infringement analysis and freedom to operate searches. He assist clients from the field of engineering (chemical, electrical, medical, and mechanical), and green technology.
As a fitness enthusiast, Usamah learn the great way to feel better and bring on a calm and clear state of mind. He's a weekender rugby player, a weight lifter and outdoor junkie.