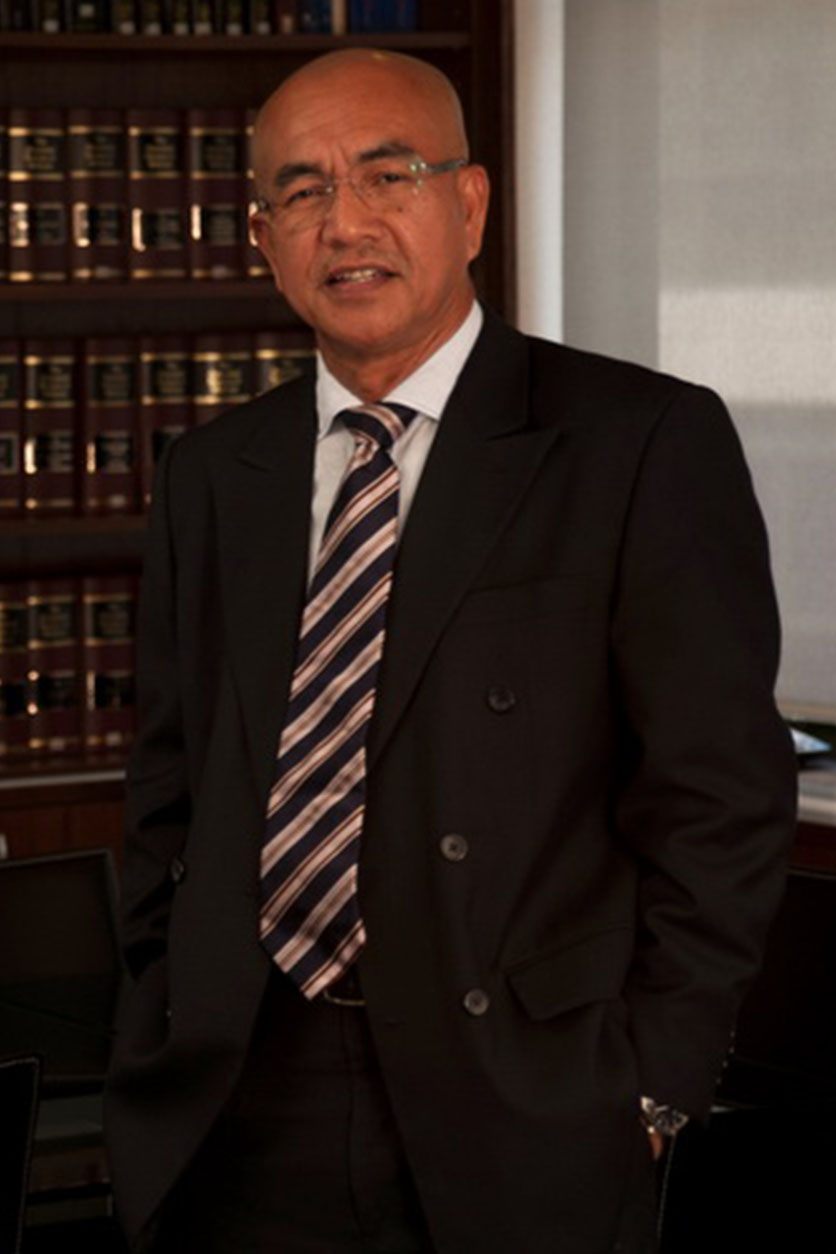 Dato Mohamad Bustaman Abdullah (1957-2015)
Founder
LL.B. (Hons) University Technology Mara
Malaysian Patent, Trade Mark and Industrial Design Agent
Certified Patent Valuation Analyst
NATURALLY,he is the leader of the PRO IP pack what with the fieldcraft learnt during his militay days and decades in the legal arena. Dato' Mohamad Bustaman Abdullah received his commission from Sandhurst, the prestigious Royal Military Academy in England, and returned to serve the Malaysian Armed Forces for 15 years before moving into legal practice more than 20 years ago.
A past president of the Malaysian Intellectual Property Association (MIPA), Bustaman is a well-known figure within the IP fraternity in Malaysia and abroad.
Bustaman readily understands both the legal and commercial aspects of IP. Among Bustaman's area of expertise includes IP audit and due diligence whereby comprehensive reports and informed opinions on a client's IP can be provided for various purposes; IP licensing and technology transfer agreements that involve negotiations, preparations and drafting of such agreements for the sale, buying or licensing of IP or technology in accordance with the regulatory controls; and evaluation and valuation of IP and technological portfolios for clients looking for investors or buyers, or clients wanting to sell or license such IP or technology.
Bustaman, who has formulated IP policies for research institutions, universities and companies, was among the pioneer batch of legal experts in franchising and authored Guide on Franchising in Malaysia that was published in 1997. He was responsible in the incorporation of Sukom Berhad, the organiser of the 1998 Commonwealth Games, and registration of the Games' trademarks.
The Malaysian Government has also included Bustaman as a member of the IP Committee of Agensi Inovasi Malaysia (AIM), a public agency to promote the culture of innovation in the country. Outside of IP matters, Bustaman specialises in sports, media and entertainment laws and is Disciplinary Committee Chairman of the Malaysian Hockey Confederation (MHC) and a member of the board of Kelantan Football Association (KAFA).
Such is his wealth of knowledge that Bustaman today is able to sniff out all that is to be known in an IP situation and more, and send the team in the right direction.
Allahyarham Dato' Bustaman passed away peacefully on 23 May 2015 surrounded by family members and friends. AL-FATIHAH